Thank you for your inquiry. We will reply asap
What our customers say about us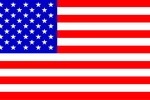 Very good, prompt, friendly driver and clean car. Perfect experience.

Wanda S.
USA, February, 2020
Very professional and very helpful. I'll definitely make use of your service again.

Dordor
HKG, February, 2020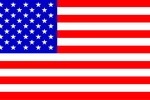 Excellent service! Our driver Patrick met us at baggage claim holding a sign with our name. We were quickly taken to our car which was close by. We were at our downtown HK hotel in no time. Patrick answered all of our questions that we had and gave us good advice on places and times to visit. Highly recommend using this company.

Fred C.
USA, January, 2020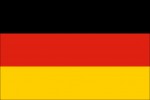 I always use Macau Car Service and would not use anyone else! Their service is the BEST!

Susan H.
DEU, December, 2019
The driver was waiting for me as expected, in time. The car was very clean and tidy. The driver promptly took me to my destination in Macau.

Bindu R.
HKG, November, 2019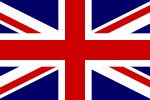 Excellent service and very fast. The driver met us just outside of baggage claim with a sign and took us straight to our car. He took promptly to our hotel and gave us suggestions and answered all our our questions along the way. Highly recommend

Clyde M.
GBR, October, 2019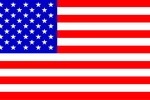 Outstanding service. Always on punctual and all drivers are extra friendly, helpful and professional.

Jason S.
USA, September, 2019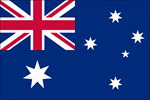 We enjoyed an excellent service from Macau Car Service. We tried, unsuccessfully, to book a car to take us to the Airport through our Hotels Concierge, however, they were unwilling to assist us. We looked on the internet for a service provider and found Macau Car Service. We advised our requirements, received a quotation, agreed, booked and advised the pick up time and location. Macau Car Service was there, right on time, in a modern van, which could take four executives and their luggage. Thank you to the team, you were excellent.

David S.
NZL, August, 2019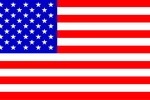 The driver was waiting for us when we landed. We received lots of emails and updates beforehand so we knew exactly what was happening. I would definitely use this service again.

Shelly C.
USA, July, 2019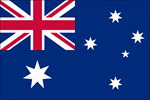 Great service, punctual, polite & helpful drivers. Clean, new & updated cars. My 1st time using them to & from for airport pick up. Will definitely use this company again.

Shelly C.
USA, June, 2019

Great service all the way around. Prompt pick-up, was given instruction on immigration/customs at the border of Hong Kong and mainland China, driver met me on the other side and we continued our journey to drop-off point. Driver was very courteous, and spoke English well. The vehicle was clean, very comfortable, and equipped with device chargers. Well worth the money when considering all the things that could go wrong trying to take public transport to the border, and then finding the way to the destination on the other side, not being able to communicate in the language.

Scott C.
President at Crossroad Distributor Source, USA
May, 2019
Excellent service. I booked a cross-border transfer to Shenzhen for my parents from Hong Kong at the very last minute as my previous booking with another "premium" company (starts with Black, ends with Lane) was cancelled only 8hrs beforehand due to a "system error". China car company were a little bit more expensive but worth it in my opinion as my parents arrived relaxed and refreshed without any hassle. Will definitely use again.

Joshua M., AUS
May, 2019

Used to transfer from Hong Kong airport to Shenzhen.
I was met at arrivals by the driver with a clear sign. The vehicle was immaculately clean and comfortable. The driver made it very clear what I needed to do to clear the border. Used again on the return journey to Hong Kong and the high standard of vehicle and service were the same. Highly recommended and would have no hesitation in recommending.

Andy G., USA
May, 2019

Easy pick up and driver was waiting…
Easy pick up and driver was waiting right outside the doors. Spoke English well and good communication during the trip on what to do to make transit though border nice and easy. Thank and will use again.

Karl B.
Managing Director at Incident Prevention Group, NZL
May, 2019

I have worked with China Car Service for over 10 years and they have always been very efficient, accurate, courteous and professional to work with. Their confirmations are quick, coverage is huge, professional drivers, new and clean vehicles, invoicing is prompt, what more can I ask for? Being a London based Chauffeur firm, our travelling clients are high-end VIP's from various industries/sectors so it's important I can use an affiliate I have 100% faith in to execute the service to the highest degree. Would highly recommend China Car Service to anyone travelling out to the Asian countries! Well done team!!!

Gurvinder M.
Crawfords of London, UK
Apr., 2019

I have used the service about a dozen…
Long time customer: I have used the service about a dozen times now over the past 4 years.. and I am pleased that I always get the same driver, in a clean safe car.. and we never get lost and do well to avoid traffic. The service is expensive.. but worth it.

Jay R.
VP at Penn Sylvan Hardwoods, Inc., USA
Apr., 2019

Great service!
Great service! Easy to set up service via website and email, and communication via email and text helps keep you abreast of the driver's whereabouts.

Thomas G.
Charter Communications, Inc, USA
Apr., 2019

Very reliable service!
Our flight was delayed 3 times and finally cancelled. China Car service were on it, they e-mailed and texted. The driver was waiting. This company is 100% on there game. Great driver and car. Highly recommend!

Graham H.
St. Louis Motorcars, USA
Mar., 2019

Wonderful experience!
I would higly recommend this Car Service. Reservations were easy to make, drivers were professional, cars were impeccable.

Michele DC.
Comcast Corporation, USA
Mar., 2019

Best choice for Car Service!
Friendly drivers who report on time and get you to your destination without delay. Clean well maintained cars . You know you won't miss that cruise ,plane or train. Great service at a reasonable price

Woody F.
Verizon Digital Media Services Inc., USA
Feb., 2019

Excellent service from start to finish. The drivers were always on time and kept the passengers current with any adjustments to the itinerary. Customer service made sure to make everyone feel taken care of and important. We will definitely use them again whenever we travel to Asia

Lauren M.
Ingram Content Group, USA
Feb., 2019

This is the first time we used China Car Service for a business trip. We will definitely be using their service again for future trips. From start to finish we had a great experience with China Car Service. Their customer service was always available, helpful and prompt. Our driver Anthony was both professional and extremely helpful.

James H.
Carbid Related Tech, USA
Jan., 2019

The Car Service was the absolute best car for hire experience we've had to date. They were absolute top-notch professionals, and also very easy to work with - regardless of how many changes to the agenda/itinerary there were. Look forward to working with again!

Christel W.
Richmond Global LLC., USA
Jan., 2019

Professional company! Service very good and reliable, price reasonable, staff helpful and courteous. Will definitely use their service again.

Rosa T., SGP
Dec., 2018

Very good, comfortable and professional service. Drivers did everything possible to make the pick up and drop off seamless under difficult accessibility conditions at the airport and at a stadium.

Patrick S.
Senior Director at DHL, USA
Nov., 2018
The Service was Excellent!
The service was excellent. The car was in good order, comfortable and clean, and bottled water was provided. We knew in advance that the driver didn't speak English and we don't speak Mandarin, however that didn't matter at all. He was on time, professional, polite and drove safely. We had a full day's booking of eight hours and the whole trip went very smoothly. The online booking service was excellent too. Very efficient, clear, helpful and professional to deal with. We received confirmation of all details the day before. We would definitely recommend it, and would book again when next we need ground transport in China. Thank you.

Sarah M.
Maneway Importing Pty Ltd., AUS
Nov., 2018

Driver was prompt and professional. This was a last minute booking and the reservation team was very helpful with providing the service. They were very thorough in supplying all the details and information needed for the trip. Highly recommend this company for corporate or leisure travel!

Lisa R.
LUXE Travel Management, USA
Oct., 2018

I've been using these guys for years now, and the service has only gotten better. WeChat interface makes communication and payment easy, cleanliness is on point, and all in all it's ten times easier than wrangling with cabbies and hauling luggage across the border by yourself. Worth the price. Five stars. Highly recommend.

William, USA
Aug., 2018

Helpful online service!
Excellent service. The person we chatted with online was very kind and friendly, and helped us find what we needed quickly.

Joshua S.
University of Oklahoma, USA
July, 2019

I want to thank everyone for making my time in China stress free and successful. The booking process was very easy and any changes I had to make were responded to quickly and efficiently. The drivers, Mr. Shan and Mr. Liang were very nice, provided excellent service and were very thoughtful with regard to my changing schedule. I will look forward to my next trip knowing again, that China Car Service will make my trip that much easier. My best regards,

David B.
Marketing Consultant, Freddie Mac, USA
June., 2018

Thank you very much for organising the car yesterday – I understand the service was very good and everything went well. Please let me have an invoice in due course for our records. Thanks and kind regards,

Michelle
Business Leader, CosT, USA
Apr., 2018

Thanks very much for a very well run company, a great service & courteous staff. I will recommend you to all my colleagues.

Rael K.
Manager, LKC, UK
Mar., 2018

Thanks for the great service. I plan to book again for my next trip. It was worth it especially for the short time there. I would recommend you to anyone going there. Best Regards,

Bill K.
Sales Manager, Kode, USA
Mar., 2018

Just wanted to thank you for the prompt and professional service. Our driver was on time, professionally dressed, clean and spacious van…..everything that was advertised. Thank you for a smooth, professional and easy experience. Best Regards,

Greg H.
Manager, PMI, USA
Apr., 2017

My client said that his time in Macau with the driver was the BEST excursion of his whole trip. He was very complimentary about the service he received. Thanks,

Carol A.
Account Executive, Gambol, USA
Jun., 2017

I wanted to say thank you for the services your company did provide me. The driver who picked my family and I up at the airport was wonderful. I will highly recommend your company to friends traveling to Macau. Best,

Tom M.
Account Executive, Gateware, CAN
Sep., 2017

Just a quick note to thank you for a very fine service your company provided me with this week. Everything worked perfectly. Please pass on my thanks to your drivers and everyone involved. I will be in Beijing in early December and shall use your company services again. Kind regards,

Neil W.
Manager, TJX, USA
Feb., 2017

Very impressed with your driver – friendly, careful, and efficient driving. Visited everywhere I wanted in Macau for my day stop-over. Rare to get such a truly professional car service. Thanks.

Jimmy T.
HR Manager, Pemex, UK
Oct., 2016

Just a quick email to follow up on today's experience with Macau Car Service. Today was the first time I had used your service and I have to say how impressed I was with your efficient booking facility as well as the driver and car. We will certainly be using you again! Best regards,

Matt B.
Engineer, IBM, USA
Dec., 2016
The border crossing was seamless and quick. Made it into Zhuhai in record time. Thanks for the efficient car service. Regards,

Kelly L.
Account Executive, Halliburton, AUS
Apr., 2016

Hit all the bright spots in Macau in good time. Thanks for the attentive, professional driver and car service in general. Made my Macau visit smooth and easy. I will recommend your company to my friends and business associates.
Best regards,

Rob M.
Account Executive, Fluor, BEL
Nov., 2016